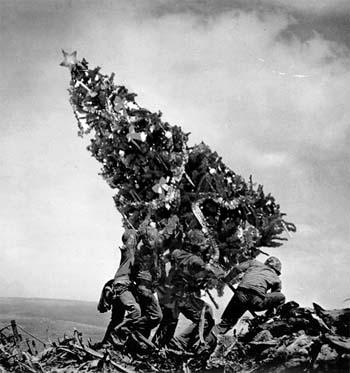 Mat Staver's anti-gay – uber-conservative Liberty Counsel has issued its 14th. annual list of national retailers that  they think don't deserve Christians shoppers because they don't put the Christ in their Christmas advertising.
On this years HIT parade: Gap, Old Navy, The Limited, Dick's Sporting Goods, TJ Maxx, Radio Shack, American Eagle, and J. Crew. 
Liberty Counsel has launched its fourteenth annual Friend or Foe Christmas Campaign, pledging to be a "Friend" to those who recognize Christmas and a "Foe" to those who censor it. The campaign educates, and if necessary litigates, to make sure that Christmas and Christian themes are not censored.

Liberty Counsel is actively monitoring cases across the country where there is intimidation by officials and groups to remove the celebration of Christmas in public and private sectors. These threats include atheist groups seeking to ban nativity scenes from public property, senior living centers that prohibit residents from singing Christmas carols, public schools that ban students from wearing the Christmas colors of red and green, school officials who censor religious words from Christmas carols and retailers which profit from Christmas while pretending it does not exist. In all of these situations, Liberty Counsel has successfully educated and reversed these anti-Christmas actions.

"Celebrating Christmas is legal in public schools and in public venues. In the private retail market, consumers can choose to patronize stores that recognize Christmas and refuse to buy from those that pretend it does not exist," said Mat Staver, Founder and Chairman of Liberty Counsel.